Greetings to you from Big Barns! We hope you are keeping well in body, mind and spirit and we are looking forward to seeing you face to face as we return to worship in our church buildings in the near future.
I'd like to begin this week's sermon by telling you a story about three little mice who sadly died and went to heaven. After a couple of days, St Peter called on them and asked them how they liked being in heaven. The mice said that it was OK, but since they had such short legs, it was really difficult for them to get around because heaven was so big.
So, St Peter told them that he thought he would be able to help them. After a little while, an angel came to the mice and gave each of them a set of roller skates. Right away, the mice put the roller skates on, and that meant that they could zip around heaven, really enjoying themselves.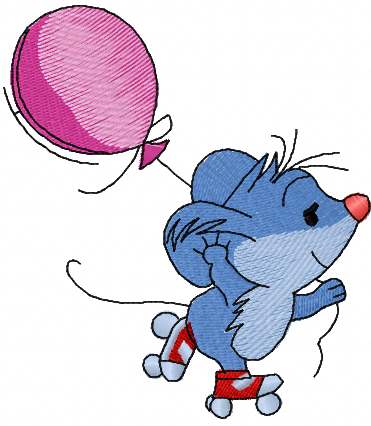 A little later, a certain cat died and went to heaven. After a couple of days, St Peter called by and asked the cat how he liked being in heaven. The cat answered by saying, "Oh, boy, do I like being in heaven! I'm having a great time and I'm really enjoying myself. And most of all, I love those meals on wheels."
Today's gospel is about another meal – though not quite a meal on wheels. And this meal is perhaps one of the most well-known meals in history – the feeding of the five thousand. But before we get to the miracle in this story, we find Jesus withdrawing to a "lonely" place with his disciples. We are told that this happened on receiving the news of John the Baptist's execution.
We know that in those times Galilee was quite heavily populated and Jesus had already become a well-known figure. So, what was the reason for this withdrawal? It could have been to provide a period of rest and reflection for Jesus and his disciples, a time for the disciples to be taught by their master. However, a more obvious reason was to avoid possible danger after the execution of John the Baptist and there are several times the Gospel records Jesus prudently getting out of the public eye when things were getting too hot.
However, on this occasion, Jesus and his companions had been spotted as they slipped away. So, while they made for the other side of the lake by boat, "the people…leaving the towns, went after him on foot".
When Jesus stepped ashore, he was faced with a large crowd. His immediate reaction was one of deep compassion and he began to heal the sick among them. This contrasts with Mark's version where Jesus' compassion leads to teaching the crowds. The healing, of course, in its own way was a kind of teaching, as the teaching was also a kind of healing. Jesus' aim was always to restore people to wholeness in body and spirit – that is the meaning of salvation.
At this point in the story it is worth reflecting ourselves on how we react to sudden and unexpected calls on our time and energy. Are we always filled with compassion for those who ask for help? Especially if those asking are strangers or people we do not particularly like? How many real opportunities for bringing some wholeness into a person's life have been lost because a request was made in conflict with plans that we have already made, not least religious plans? (Remember the priest and Levite who ignored the mugging victim on the road to Jericho because they were on the way to the Temple?)
There are usually two possible reactions to calls for help. On the one hand, we can completely ignore such calls when they conflict with what we have planned to do. In this case, we always put our own perceived needs first and we are not going to put ourselves out for others. Once we begin to react like this, we won't often be asked for help and it is hardly the Christ-like response.
On the other hand, we may be one of those people who simply cannot say 'No'. In which case, we put aside what we have planned and go to help the person, even though we do not want to do so, and may feel highly resentful. On the outside we will be all smiles while on the inside we can be in knots of anger and frustration. The final outcome of this kind of response is "burnout". If we are this kind of person, it is very important for us to be seen as 'super helpful' and we will sometimes make any sacrifice to preserve that image. Such persons need to be needed and, deep down, they are answering their own needs rather than those of another.
Obviously neither of these responses is appropriate and they are not the ones that Jesus made.
It requires great sensitivity and discernment to know when we are required to show compassion by giving all the help we can, even at some inconvenience, and when we show equal compassion by encouraging people to stand on their own feet. We are not personally  responsible for saving the whole world and sometimes, difficult as it can be, we will have to watch many people go without our help. But there will be times when we are the only individual who can help this person now. Recognising these moments needs a combination of honesty and firmness.
There are times, like today, when Jesus immediately responds to the people's needs. There are others when, in spite of their requests, he either withdraws to a solitary place alone or goes elsewhere (see  Mark 1:35-38 and John 6:15 for such examples).
Another reason why we are sometimes reluctant to give help is that we think we have nothing to give. In the gospel story, as the day wore on the disciples became anxious about the crowd. "It is getting late, this is an isolated place, send them back to the towns for food," the disciples urge Jesus. "There is no need for them to go; give them something to eat yourselves," Jesus tells them. "But we have only five loaves and two fish," they answer. Jesus is teaching them self-confidence and urging them to share the little they have. They will be surprised how far it will go. And, if we do the same, we can be pleasantly surprised too. We, like the disciples, are called again and again to make a connection between Jesus and others, offering the little we have with total generosity.
The story of the feeding of the five thousand tells us clearly that God really cares about his people and that there is enough and more for everybody. But it also tells us that a great deal of God's care and compassion for the world is devolved to us – his followers. A great deal of the human suffering in the world has been caused by the actions of humankind but can equally be relieved by the actions of humankind. Jesus did not feed the crowd directly. He left that to his disciples. He still does. It is too easy to blame God for problems and suffering in the world, too easy to blame governments, too easy to see these things as other people's problems. But they are also ours, they are mine and they are yours. And so together, we are called to feed the poor and cloth the naked – to stand against injustice and inequality in whatever small way we can.
Most of us haven't taken part in the Eucharist for a considerable amount of time. And as we look towards getting back into our church buildings and being able to do just that, I encourage you to commit yourselves afresh to share in God's work – a commitment to clearly communicating and demonstrating His compassion to all.
Our God is a cares about that which He has created. But, much of the time, he needs our hands, feet and mouths to show people just how caring He really is. Think on these things – and when you next take part in Holy Communion, be prepared to take His love beyond the altar, the bread and wine to the places in which you live and work. Have in your mind to be 'recharged' and then, as you meet people, both those you see every day and those you have never met before, my friends – 'give them something to eat'!
Blessings to you and all those you love this week,
Fr Simon